So, you're hosting the perfect dinner party and everything is set: the menu, the decor, and the guest list. But, what about dessert? For some, dessert is an afterthought, while others believe in saving the best for last. We believe that it doesn't have to be sugary, but something to close the meal marks a gathering as special.
How do you pick the right dessert to end your night? Understanding how to pair dessert with the rest of a meal is a skill—but it's easy to master with a few guidelines in mind. Read on to learn about the five factors to consider when choosing the ideal dessert, so you never have to stress about the final course.
Learn how to make dessert the star of the show at a Culinistas cooking class.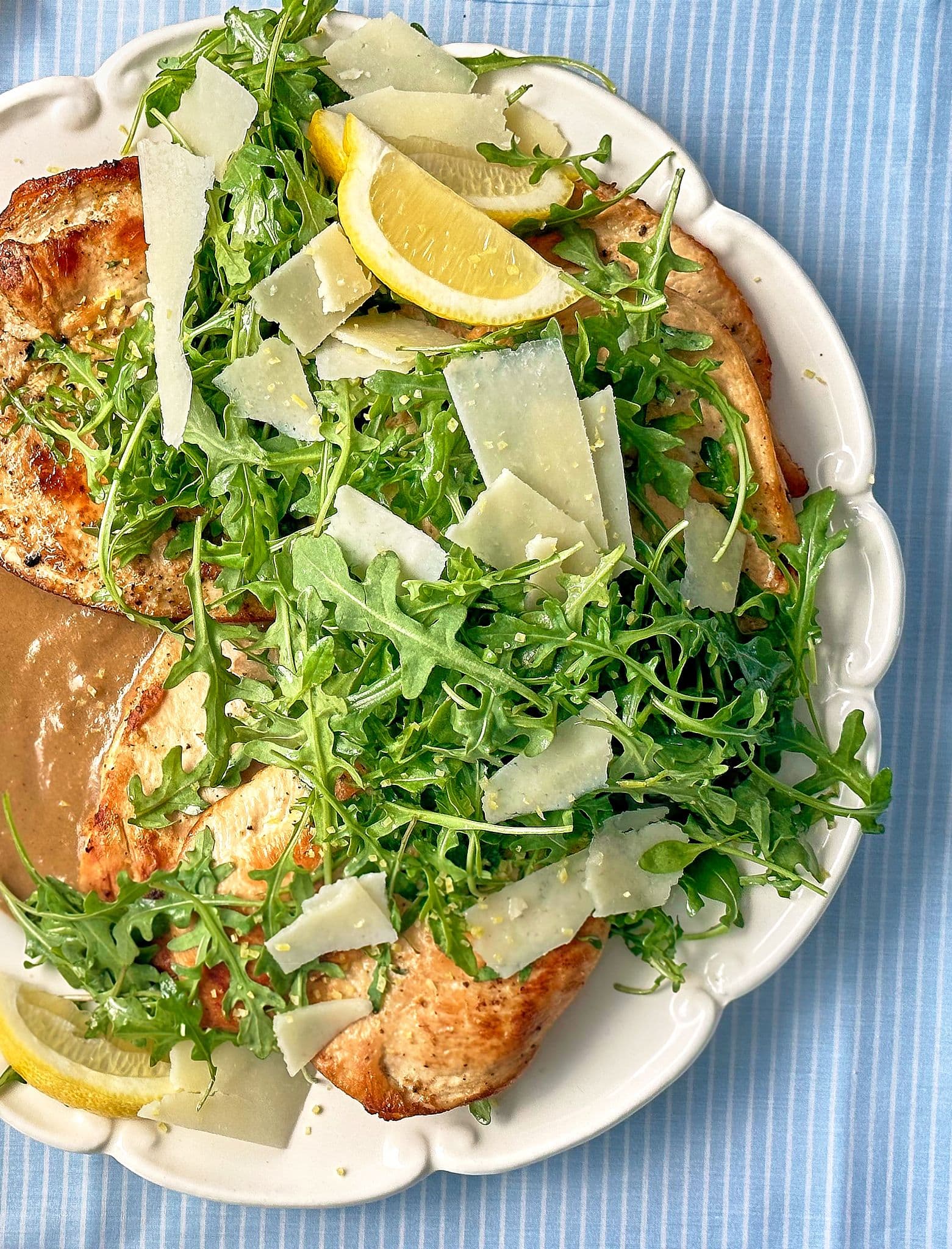 Chicken Paillard with Arugula Salad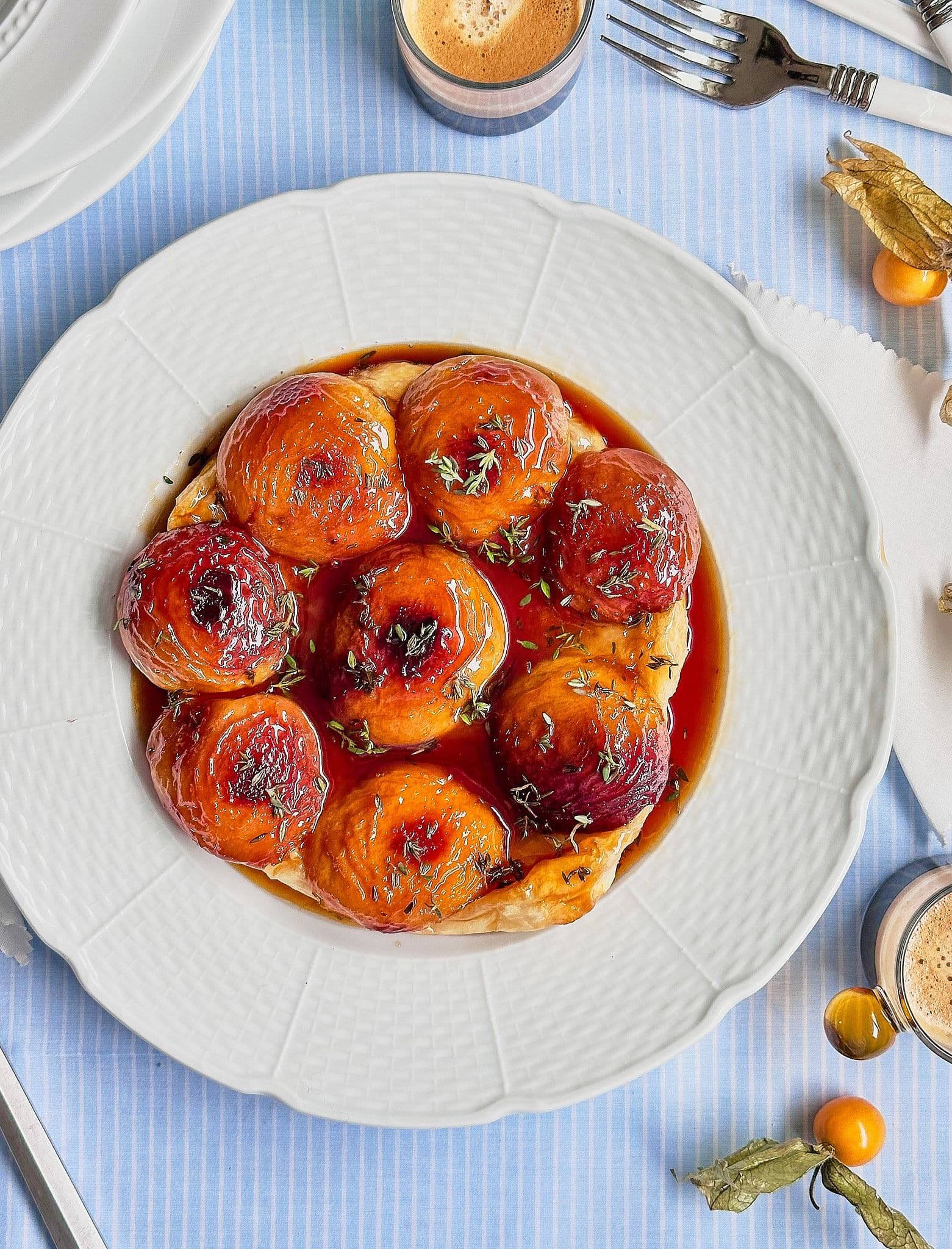 Apricot Thyme Tarte Tatin
Single Origin
When dishes come from the same culinary traditions, they often share common ingredients, flavor profiles, and cooking techniques. This throughline creates a balanced meal in which each dish complements the others. For example, if you're serving a French Chicken Paillard as your main course, return to another regional classic for dessert, like our Apricot Tarte Tatin, which showcases all the elegance of French cuisine. Both have a rich undertone, but the Tarte Tatin's mild flavor profile balances the chicken's acidity.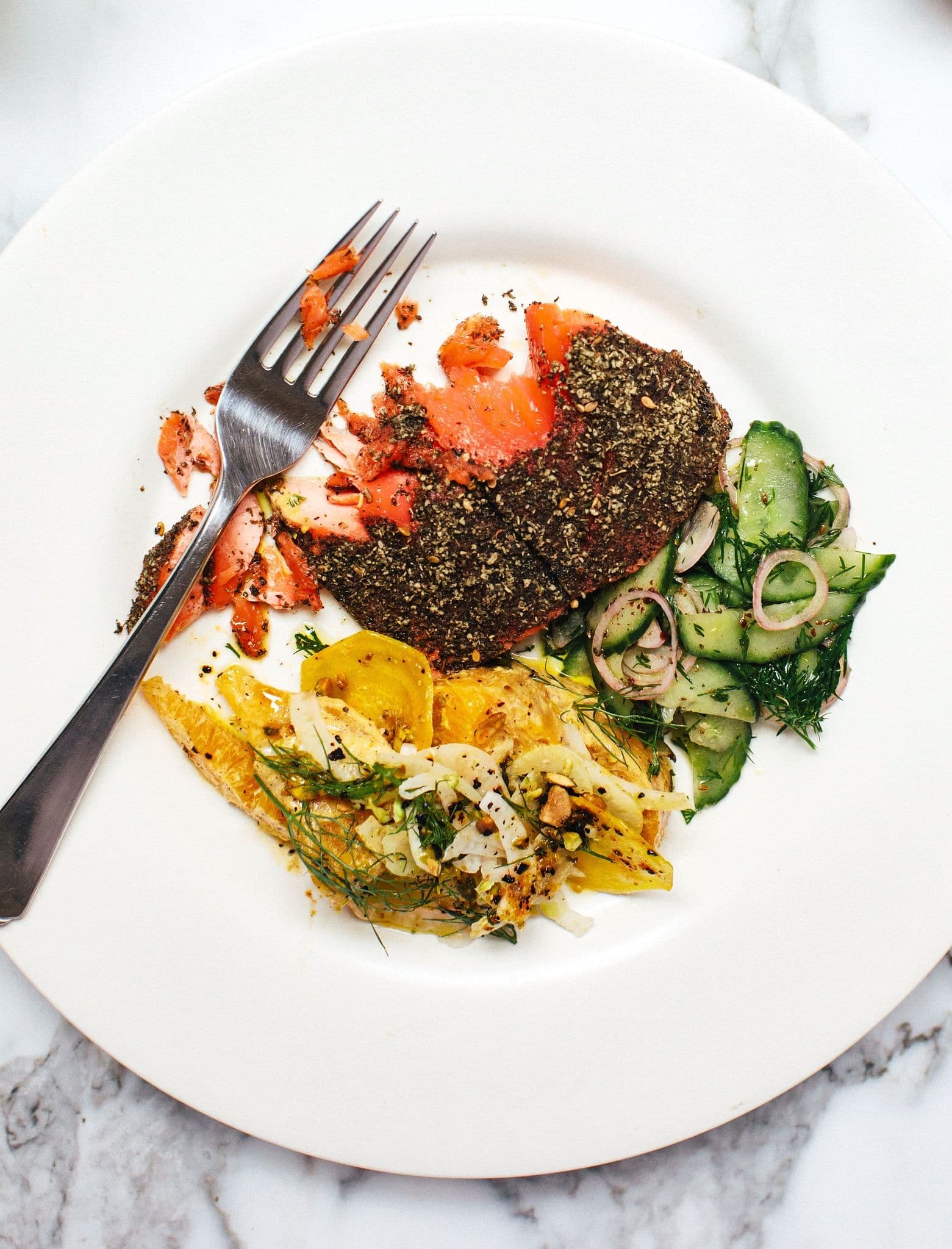 Za'atar Dusted Salmon with Cucumber Salad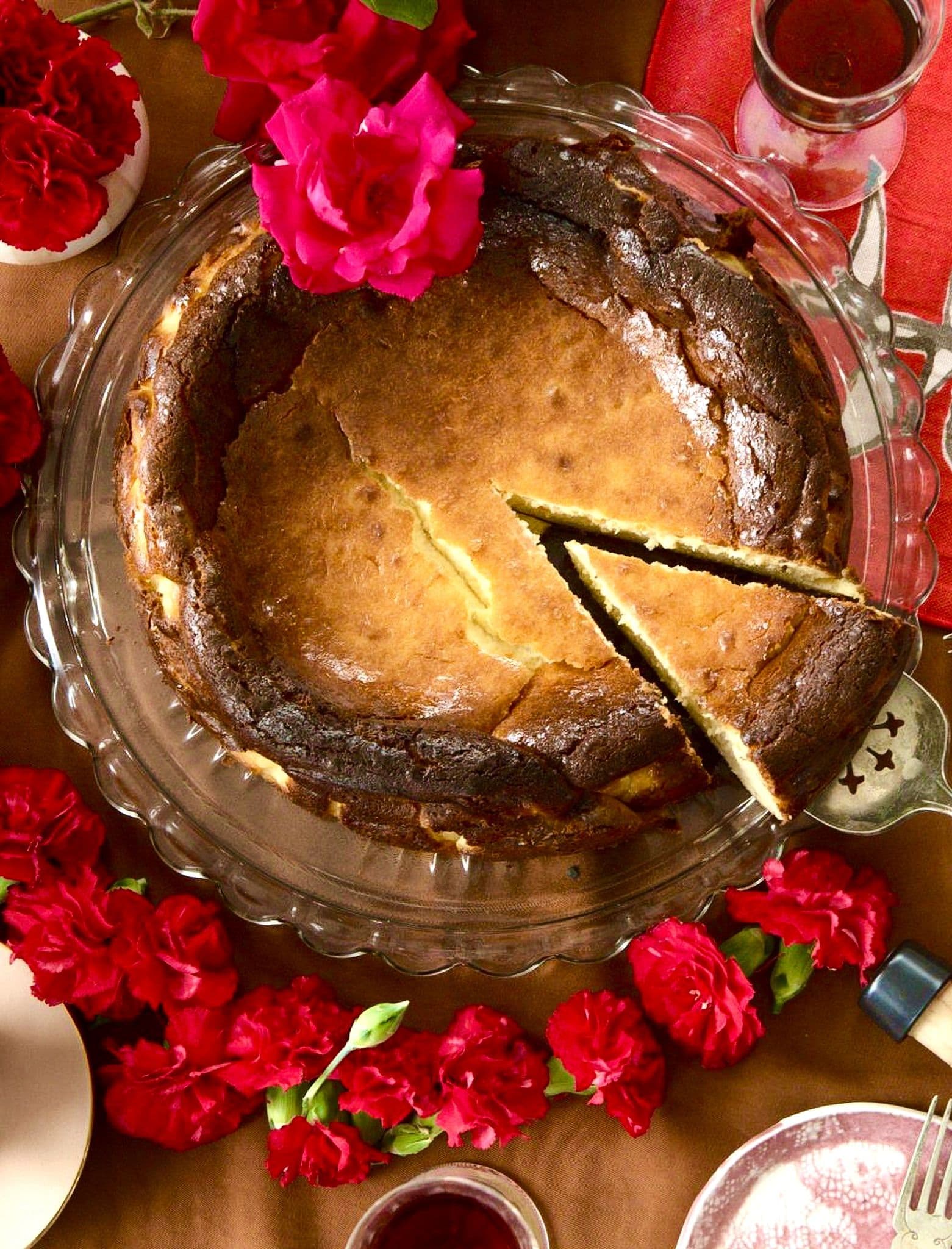 Burnt Basque Cheesecake
Balance
If the main meal is hearty or rich like a meaty stew or creamy pasta, a lighter dessert may be the right choice. If serving a lighter meal like our Za'atar Dusted Salmon with Cucumber Salad, you'll have room for our creamy, decadent Burnt Basque Cheesecake. Aim for your guests to feel satisfied when they leave and refreshed and healthy when they wake up the next day.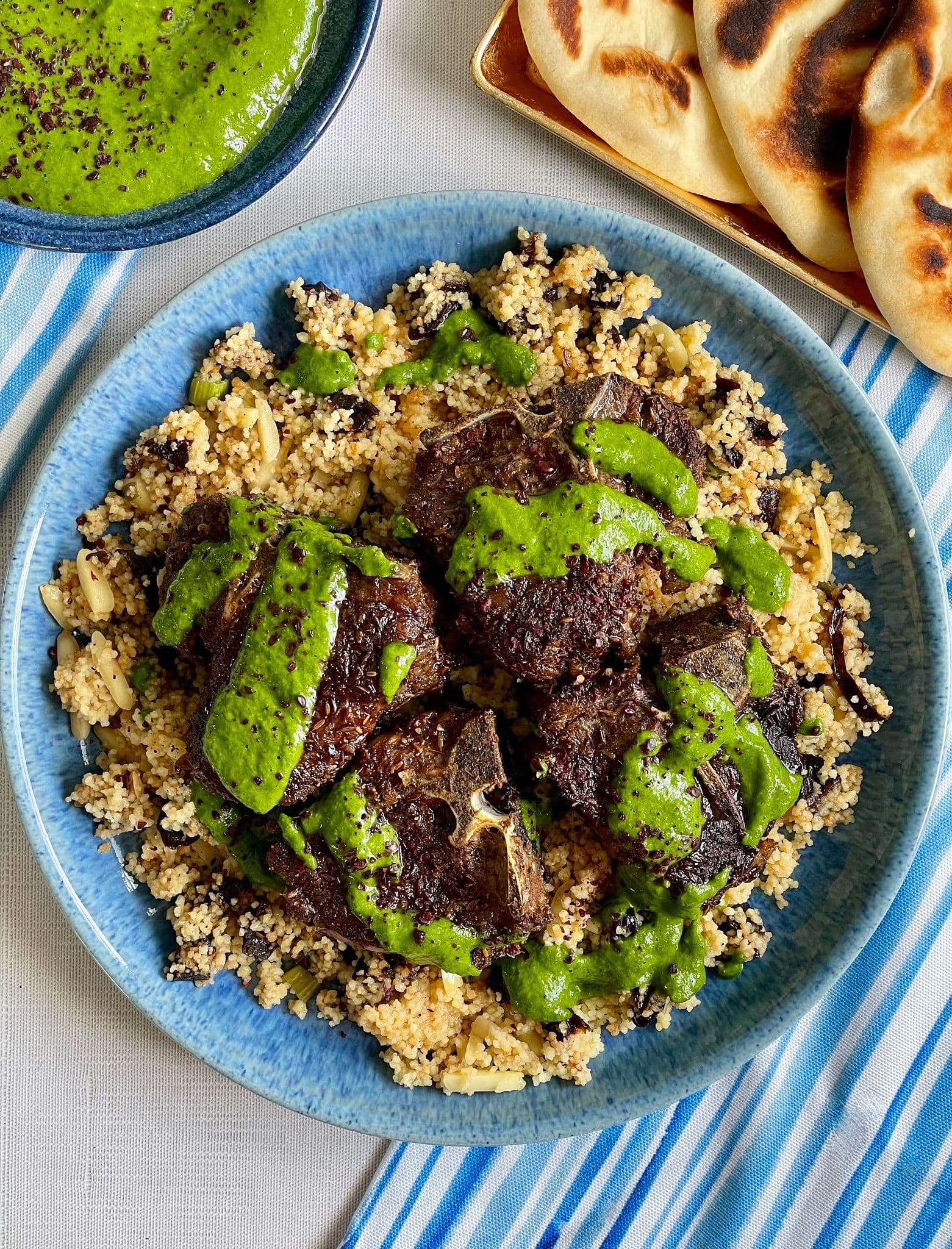 Spiced Lamb & Couscous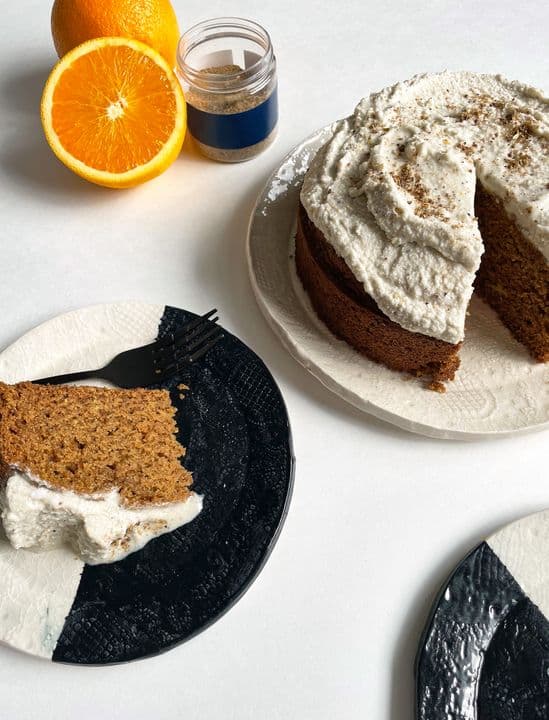 Coconut Chai Cake
Flavor Throughlines
Citrus, spices, and herbs make for great throughlines to a meal because they play well with dishes that are both savory and sweet. If your meal features citrus in the form of a salad dressing or marinade, tie a bow on it with a similarly bright dessert. If your meal includes warm or spicy flavors like our Spiced Lamb with Couscous, look to a dessert with adjacent flavors like our fluffy Coconut Chai Cake, made with plenty of cinnamon and nutmeg. The complementary spices are a reminder of the deliciousness you just enjoyed, and a satisfying close to the night.
Learn the keys to cook and host like a Culinista.
Join our newsletter for weekly recipes, expert cooking advice, and our best hosting tips.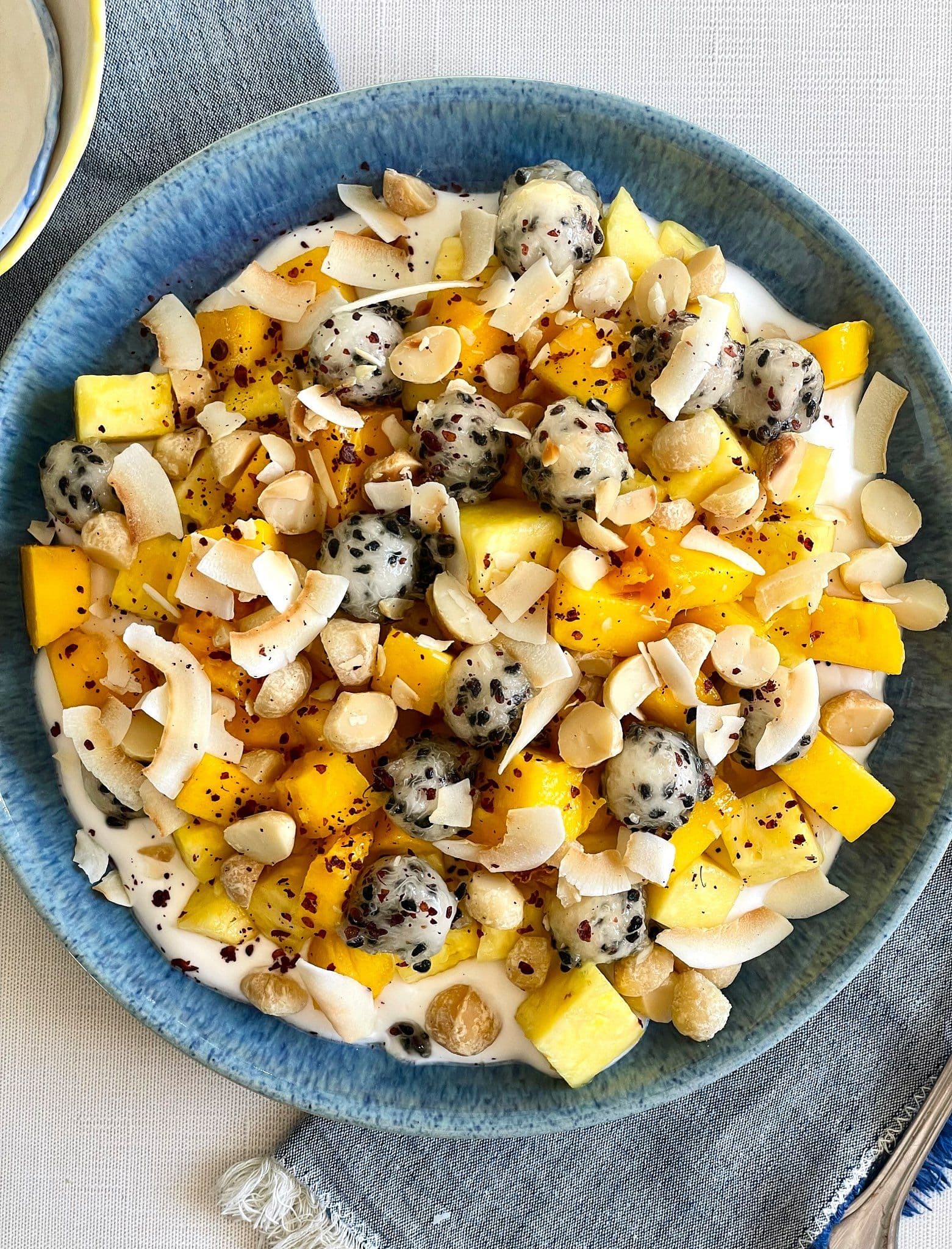 Tropical Trifle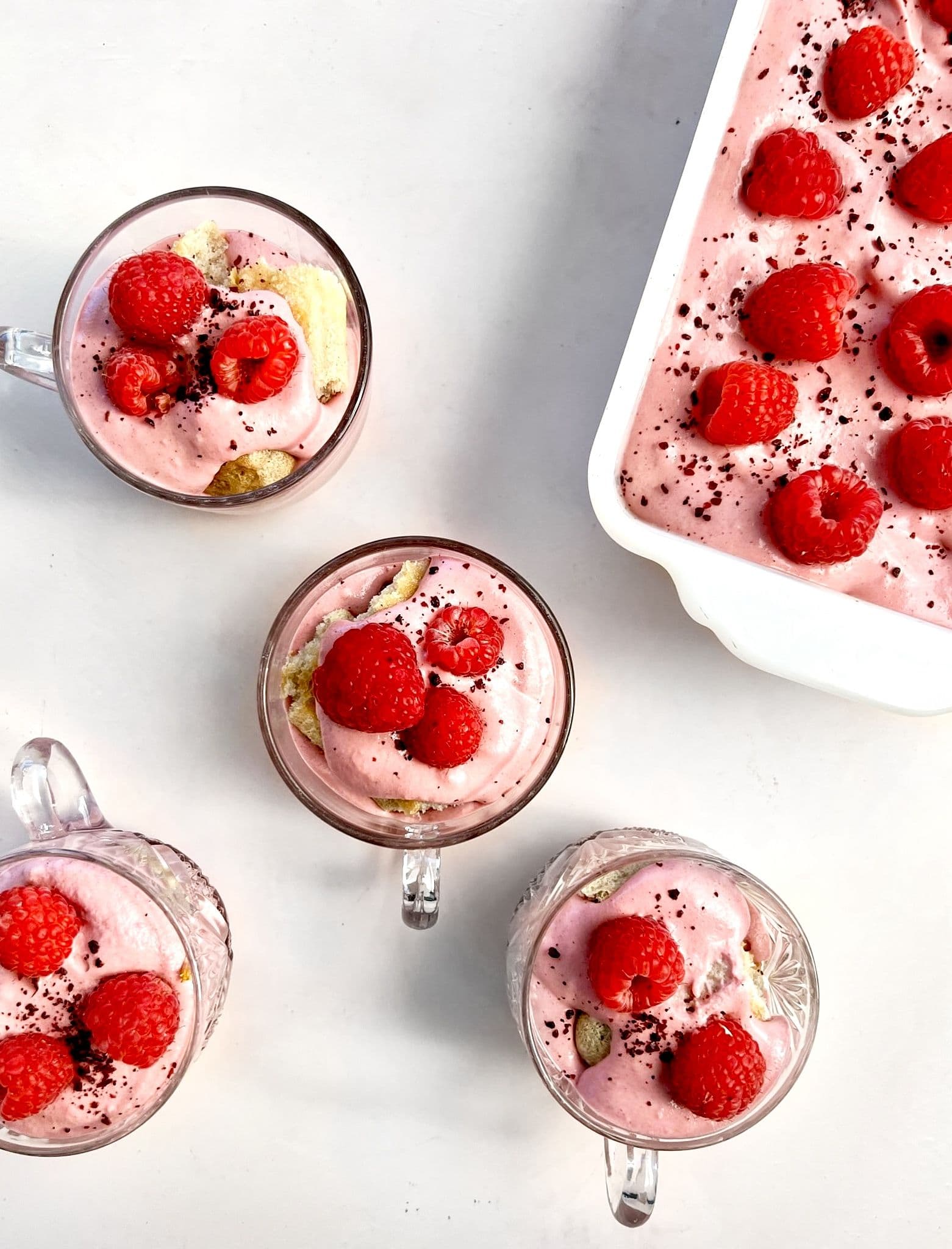 Raspberry Tiramisu
Kitchen Efficiency
Think like a chef. Whenever they can, chefs create menus with kitchen efficiency in mind; so, if the main dish is a hearty braise that requires the oven to be at a low temperature for a long period of time, accompaniments that use the stovetop or no cooking at all will prevent traffic jams at the range. This technique can be applied in many ways: Pavlova in an oven that can't be opened? Plan to use the grill for dinner. Two different types of roasted root veggies as sides? Whipped cream and berries for dessert. Another great kitchen efficiency technique is planning a dessert that can be made ahead. Trifle-style desserts, like our Raspberry Tiramisu, is one of these, or cookies, whose dough can be made up to a week before and then portioned in advance, so that you can pop a baking sheet in the oven for 8-10 minutes, then produce a plate of cookies as if by magic.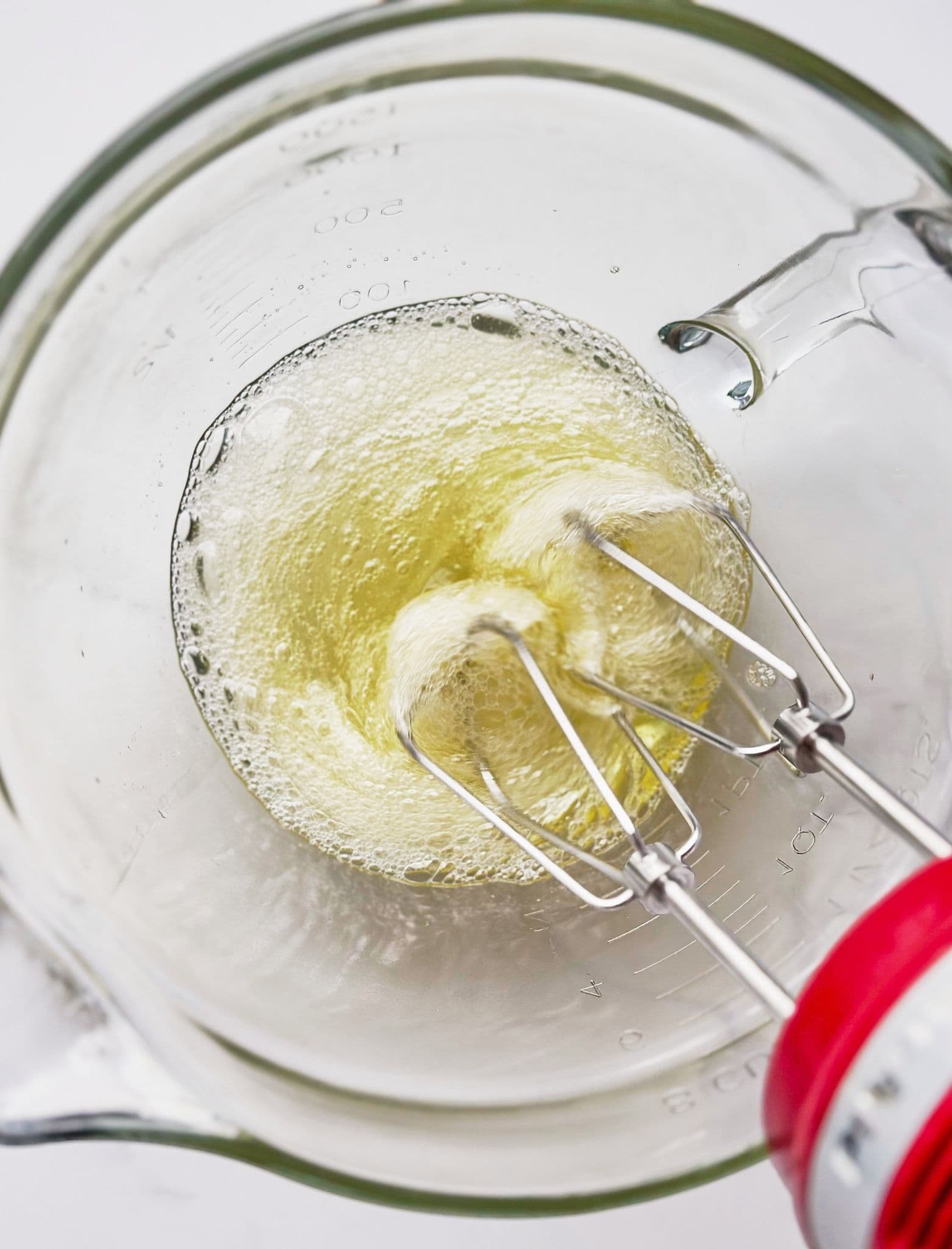 Egg Whites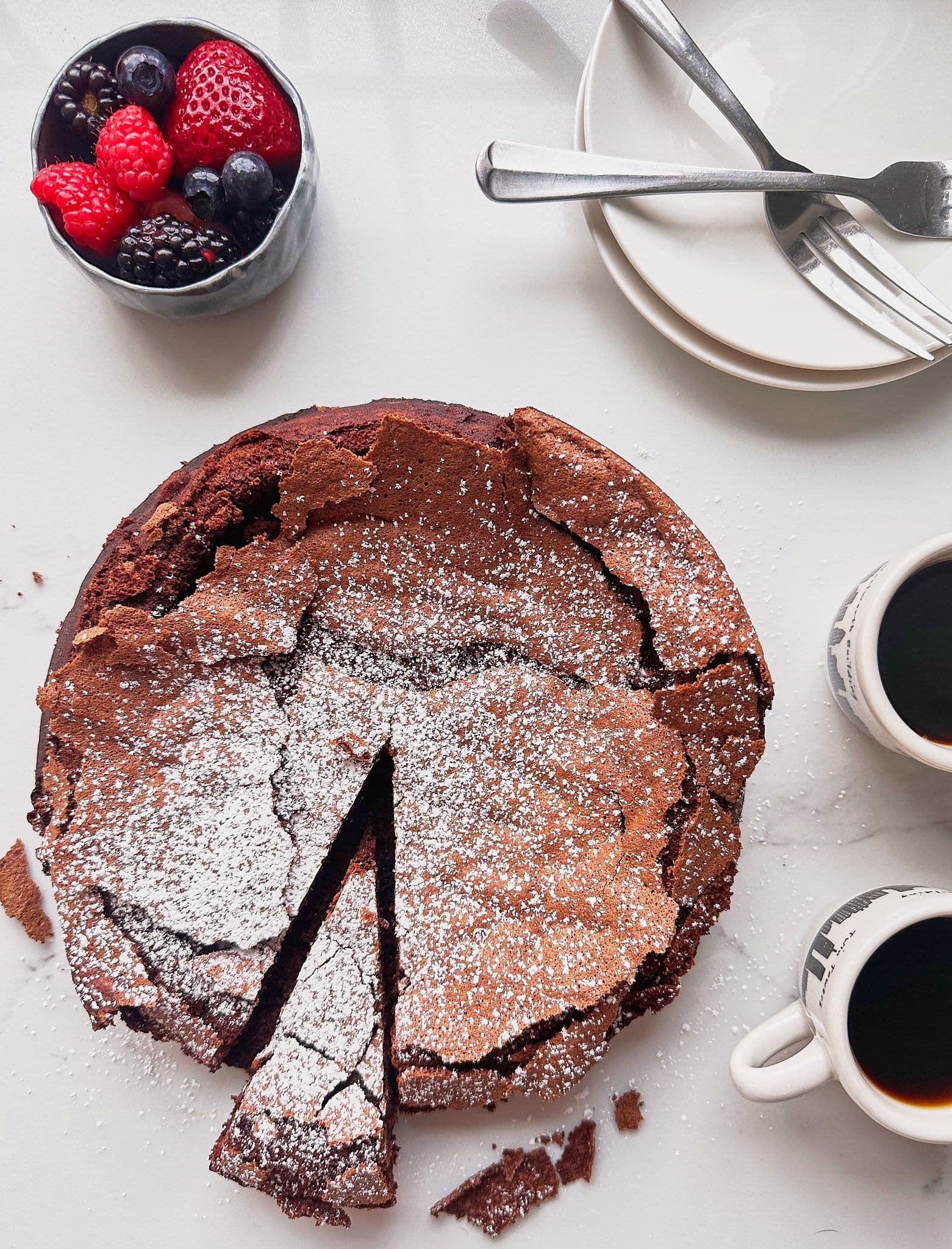 Flourless Chocolate Cake
Sustainability
Chefs are always thinking of ways to use entire ingredients root to flower, rind to seed, or to reuse ingredients that would otherwise be discarded. Even better, they choose dishes because of ingredients from other dishes that they know will need to be used up. Our Vegetable Aioli, for example, uses egg yolks. Avoid waste by whipping the leftover whites into a Flourless Chocolate Cake. Or make use of the whole orange and fold its zest into a Burnt Basque Cheesecake.