Hosting a gathering is one thing, but doing so with ease and confidence is quite another. So how do you become the gracious host you always wanted to be? Don't worry–whether you're handling the cooking or leaving it to us, hosting at home is not hard; it takes guidance and a plan, which you will have when you finish reading this article!
A few key steps for planning, organizing, and moving through a gathering will help you lead with hospitality, have fun, and guide the flow. With a plan, you won't ever feel lost at your own party.
Identify the Purpose
A theme—whether culinary-driven, celebratory, or otherwise—lightens the logistical load. We love Priya Parker's book, The Art of Gathering, and we stand by her suggestion of themes for gatherings of all kinds. If there isn't an obvious purpose, like a birthday, consider the small occurrences in life that can be beautiful and appreciated when memorialized: seasons shifting, testing a new grill, or a special night to hear about a family member's vacation and see photos. Rely on this purpose to structure the flow of the night, your menu, the decor, and your party games (Play! Why not?).
A friend from college just moved to your city, and you want to host a gathering to introduce her to your friend group here. You decide on a Mexican-inspired menu, recalling all the amazing Mexican food you both ate in your college town. Because you went to school on the West Coast, you decorate with poppies and bring out the serving bowl you bought on the spring break trip you went on together. After the meal, you play a couple rounds of
Two Truths and a Lie
: one of the best games for learning about new people.
Dinner Party Equation
This equation will quickly become your trusted hosting formula. When deciding on a menu, follow this format:
1 Starter
To start, you'll want something that can come together either easily or beautifully or in advance (or, all three) to keep yourself free to welcome your guests with a hug, a drink, or to take their coats (or, again, all three). Think build-your-own spreads like charcuterie boards, three ingredient canapés, or a dip that will hold up in the fridge.
4 Family Style Dishes
The four main dishes should encompass a salad, protein, grain or starch, and a veggie side. Variety is key to ensuring there's enough to go around and that your guests are satiated, but too much variety can be an overwhelming amount of flavor and choice. Guests overeating is not the goal. Keep your menu balanced by tethering it to flavor profiles that complement each other. If it grows together, it goes together. It's no accident that fall salads headline earthy Brussels sprouts and tart apples, while winter's feature citrus supremes and bitter radicchio. Eat seasonally, match dishes by region or culture, or support one bold dish with other simpler dishes.
1 Dessert
Think of dessert as an extension of the meal, remembering the suggestions above. If your menu employs lemon throughout the cooking, you may want to keep dessert in the family with a lemony tart or zesty cookies. Alternatively, if your main menu is dairy-forward, consider passing on the ice cream and baking a berry galette or spiced cake in its place. Read more about how to pair your dessert with the rest of the meal here.

Remember to gather your guests' dietary restrictions before finalizing your menu. A good rule is to make sure two of your main dishes will be suitable, that a single ingredient snack following your guest's requirements is on hand (like nuts, pretzels, crudité, etc), and that there's a little fruit or cheese for dessert, depending on the needs.
See the equation at work in these menus:
We're All Family Here
Your guests may want to help. They likely know the stressors hosting brings and appreciate your hospitality. This starts with, "What can I bring?" Give your guests who ask straightforward, 101 assignments like fresh bread, pistachios, berries, or espresso beans. Single ingredients that you may not have time or have forgotten to get but that will add something special to the menu. Maybe a box of Maldon salt! Guests will feel useful and like an integral part of the night. Creating a hivemind camaraderie can start here. Another way to include your guests before they step through your front door is to ask them to add to a playlist. Your guests will take pride in knowing they helped set the tone, and it'll make for great interstitial conversation throughout the night.
During your gathering, if anyone wants to help, assign the task of moving people to the snacks or to the dinner table so you can focus on moving the food. Assign someone to fill water pitchers. Guests succeed with tasks that do not require your oversight or for you to answer questions (such as "Where did you say you keep your box grater?").
Between the meal and dessert, rather than accept help clearing dishes, which often disrupts the night, assign someone to help guide the conversation while you clear. Ask a friend to tell a specific story, ask the group to come up with their favorite movie of the season, or play a game (see Games below).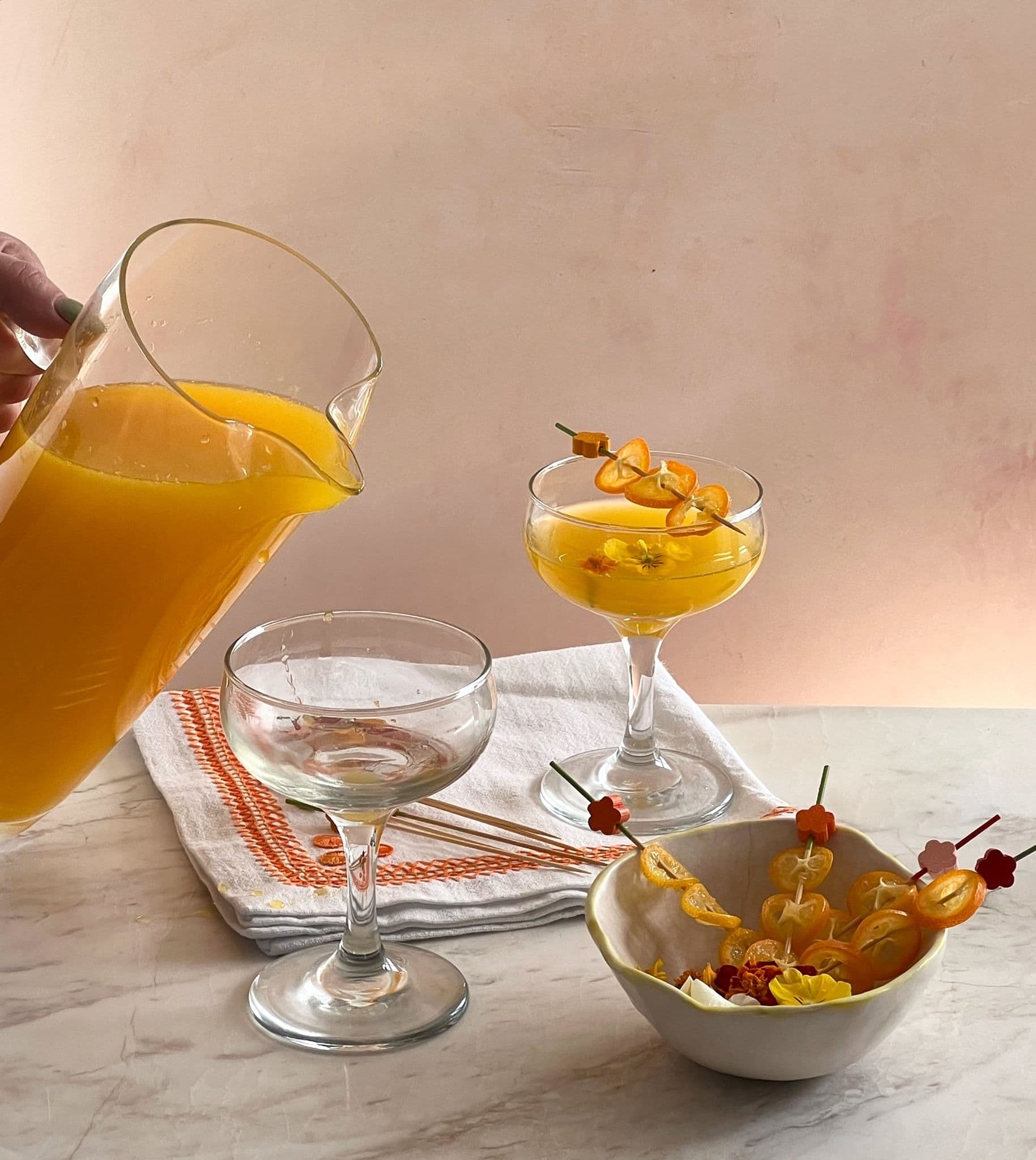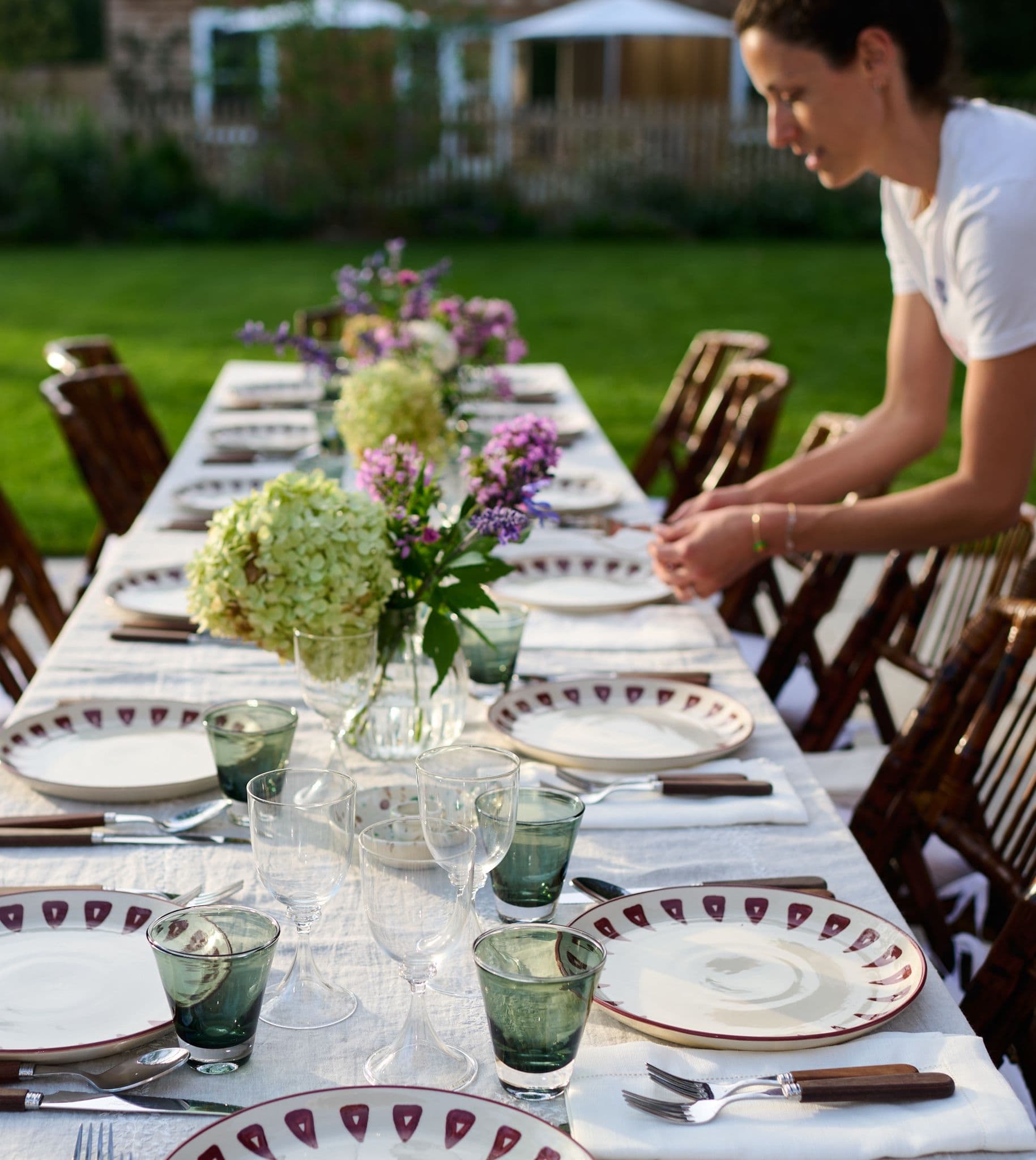 Prep is Best

Here are the do-ahead tasks we never skip:
Assess your equipment to be sure you have everything you need to execute. If you're doing the cooking yourself, map out your stovetop and oven use to make sure you won't end up with a last-minute traffic jam. If you're working with a Culinista chef, make sure you have everything on our

Equipment List

.
Count your plates, flatware, and glasses to serve your guests. Do this a few days before in case you need to borrow (see: "What can I bring?" above). Plan out your serving vessels, too, so that you know where your dishes will be going once prepped.
Batch a cocktail or two a day ahead, slice citrus, and buy sparkling water and tonic.
If you're handling the food, make anything that can be done in advance like a casserole or large-format dessert the night before or early in the morning. Do any prep work in advance that won't wilt, discolor, or go bad (e.g. chopping, slicing, blanching, blending sauces).
Mise en Place
On the subject of prep work, the restaurant philosophy of mise en place (everything in its place) is a mantra among Culinista chefs. Once your do-ahead prep is done, set up your equipment and ingredients for day-of cooking. That means washing and chopping produce, making sauces or marinades, and even portioning out ingredients so they're ready to go. This will save you time when you're cooking and naturally encourage you to clean as you go, which is what will make you feel in control, calm, and on top of the evening.
Set the Tone—and the Zones
Walk through the night in your home. Arrange your space to create the movement and momentum you envision. Three hours at the table can make any guest, and their host, antsy, so when it comes to pacing, consider the 30/60/90 rule: spend 30 minutes enjoying pre-dinner snacks and cocktails, 60 minutes at the table, and 90 minutes for dessert, games, and less structured chatter either at the table with the seating rearranged, in another room, on the patio, or around a coffee table.
Take Time to Toast
Before you dive into the feast, between standing cocktails and seated dinner, remember to toast to your shared purpose for gathering. Tell your guests why they are here, maybe what they will be eating, and perhaps what will be asked of them (reiterating the purpose). Then let yourself be present and pay full attention to your guests. A gathering you can actually be a part of? That's the greatest party trick of all.
Games
We love games at gatherings because they're a way for guests to connect and learn about each other in a structured but fun way. Games are especially great for introverts who might not otherwise join the conversation. Different games work for different types of gatherings and personalities. A creative bunch might thrive in a game of Fishbowl, while a more intellectual crowd may prefer Dictionary, so think about what will enhance your evening best.
End Scene
This is your gathering, and your guests are relying on you to run it. When it's time to end the night, you need to be the one to call it. If you've followed our guide, the only dishes to do should be the ones from the table, not from prepping the meal, and we suggest doing those after guests leave, not during the meal or with their help afterwards. (If you've hired The Culinistas, you won't be doing any dishes at all.) End the night on a high note, even if it goes late into the evening, which we hope it does.